How Did Shania + Dolly Inspire Kelsea Ballerini For 'Miss Me More Tour'?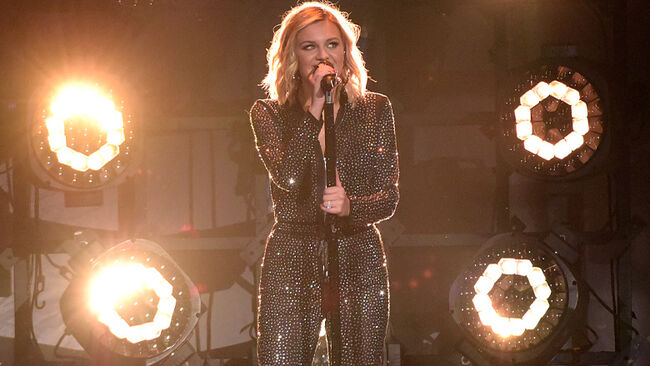 Kelsea Ballerini is headlining her first-ever arena tour, and there is a "lot of glitter and lots of shine."
Kelsea recently glowed as she shared details behind her tour with Cody Alan. The "I Hate Love Songs" singer shared that she loves legendary country divas and pulled her creative inspiration for this tour based on a series of questions that she would ask herself. "What would Shania do?" or "What would Dolly do?"
Kelsea admits that this tour is a dream come true, so much so, that she became heavily involved in every aspect of its production."I made mood boards for every single song," shared Kelsea. "From what I wanted the content to look like to what colors would pop when, and on what lyric."
Kelsea hopes that her creative ideas for her "Miss Me More Tour" will allow her to build a deeper connection with fans. She tells Cody, "It's this opportunity to create a world and a mood for people to walk into for 75-80 minutes and feel something with you."
Listen to the full interview by tuning into Cody Alan's Cody Cast Podcast by clicking HERE.
RELATED: Kelsea Ballerini: Influencing The Future Of Country Music.
Want to see Kelsea and tourmate Brett Young on the road? Show details and ticket information can be found by visiting KelseaBallerini.com.
Photo Credit: Getty Images.

CMT Cody Alan
Want to know more about CMT Cody Alan? Get their official bio, social pages & articles on CMT Radio Live + CMT After MidNite + CMT All Access!
Read more