Award-Winning Reactions: Luke Bryan Responds To Keith Urban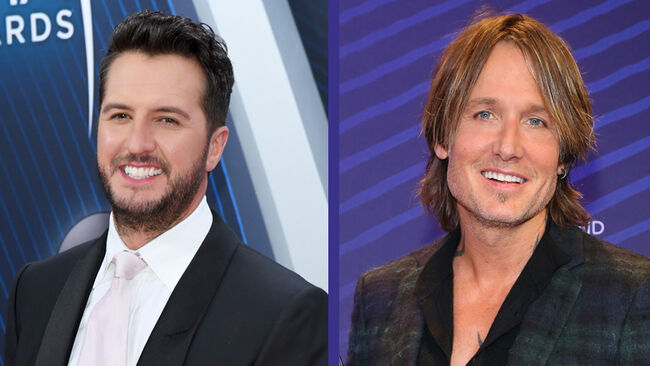 Luke Bryan is a class act with a great sense of humor to boot.
In a recent interview with Cody Alan, Luke candidly shared his prediction for CMA winners, and although he was nominated for 'Entertainer of the Year,' he had no expectations to win in his category.
No doubt, the competition was fierce. Jason Aldean, Kenny Chesney, Keith Urban, and Chris Stapleton made this a tough category to forecast. And, Lionel Richie's dramatic pause wasn't enough time to prepare country fans for the reaction that followed "KEITH URBAN" being announced as the winner.
But, watch the broadcast again and notice Luke's reaction. He leaps up from his chair with a jump, jive that can only be duplicated in authentic excitement. Luke's award-winning smile and a fist in the air put a bow on the CMA Awards last night.
Backstage Cody watched in admiration saying, "I love how Luke Bryan was genuinely happy for Keith to win Entertainer of the Year! Luke has a big heart, and I love how incredibly supportive he is of our country music family."
Keith appeared to be entirely shocked by the win. His surprise left him tightly hugging Nicole Kidman and preceding to stage in tears. His acceptance speech was humble, genuine, and encouraging. He even included the names of his entire team in his 'thank you' speech before adding "I wish my dad were alive to see this, but I think he's watching over me tonight."
"Keith hasn't won EOTY on the CMA Awards since 2005, and anyone who has seen Keith live knows he puts on a killer show! So it's no surprise Keith has been the sentimental favorite to win for years. In a very tough category of such talented artists, it was awesome to see Keith take the gold!" says Cody Alan.
Last night's CMA Awards was undoubtedly one for the record books.
Photo Credit: Getty Images.

CMT Cody Alan
Want to know more about CMT Cody Alan? Get their official bio, social pages & articles on CMT Radio Live + CMT After MidNite + CMT All Access!
Read more