Why Little Big Town's 'NIGHTFALL' Album Is Supernatural [Pics]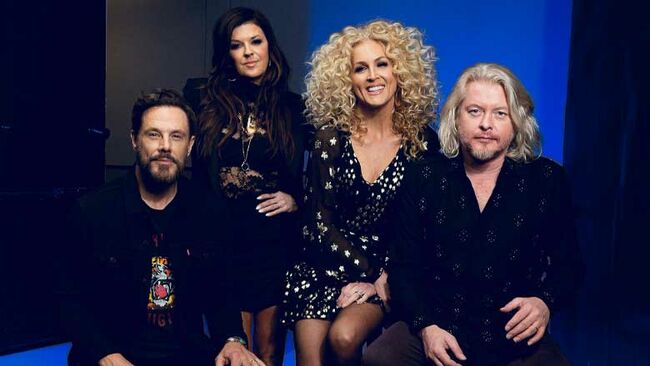 Little Big Town's 9th full-length album 'NIGHTFALL' is here, and it is clear that this album is different than anything that they have released in the past. So, where did their inspiration come from? 
In a recent interview with CMT Radio's Cody Alan, Little Big Town shared how they dug deep and looked internally to write inspired songs which would lead to releasing their first self-produced record. (That's right, did you know that they self-produced their album?)
"It started off out of pure enjoyment and saying we are going to get in the studio," shared frontwoman Karen Fairchild. "We started self-producing…like, we were writing songs that we were loving, and then we were just like, "Let's just call and book a studio." We didn't know production-wise who we were going to work with. The songs that we were writing felt cinematic and more dramatic, and also some of them with more of a positive social commentary."
"Sugar Coat wrecked my heart when I heard it the first time," said Cody.
Fans agree! Sugar Coat was released ahead of the album and currently boats over a million and a half views on YouTube. See it now by clicking HERE.
"There are moments like that, and then there is levity on the record too. There's fun," shared Phillip Sweet. "It's all encompassed in what 'Nightfall' brings when you're having fun. You kind of run the gamut with this album!"
Cody projects that "Wine, Beer, and Whiskey" will be a summer anthem for 2020. See photos from Little Big Town's Album Release Party by browsing our gallery below.
Little Big Town can be seen on the road in 2020 on their 'NIGHTFALL' Tour. They've opted to play smaller venues giving fans a more intimate experience of their show. Tickets are on sale now by visiting www.LittleBigTown.com
Photo Credit: Wes & Alex.