Halsey Praises Kelsea Ballerini's Influence On Music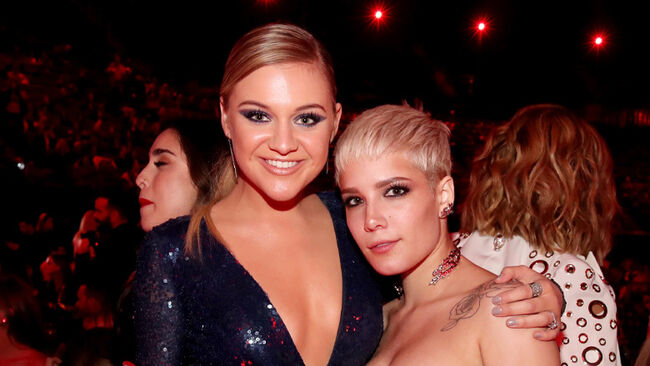 "CMA Vocalist of the Year" nominee, Kelsea Ballerini is in good company.
In a recent interview with Cody Alan, Kelsea admits that she is looking forward to the upcoming award show, but it is not because she expects to win! "You know, I go into award shows with, like, low expectations. I really just want to perform, that's all I really care about," says the "Homecoming Queen" singer. "Performing to me is the award because you get three minutes to show people what you do. That's what I am excited about."
Kelsea doesn't take her nomination lightly and acknowledges that she mentioned alongside some of country music's most powerful voices, including Miranda Lambert, Maren Morris, Kacey Musgraves, and Carrie Underwood. "Being in the category with those five women who are representing country right now, means a lot to me. I work really hard to represent Country well. But it's not my year! I'll hopefully feel really good about it. I'll let you know when it is."
Halsey was quick to jump in on the conversation praising Kelsea's contribution to country music.
"You absolutely deserve to be at the top of the conversation, because as a person who is adjacent to country, you cut through in such a unique and powerful way!" proclaimed the Popstar. "Don't sell yourself short. You deserve to in the conversation. You are the conversation."
Watch The 53rd Annual CMA Awards  broadcast LIVE on November 13 from Nashville's Bridgestone Arena at 8 p.m. ET on ABC. Country music's big night will be hosted by Carrie Underwood with co-hosts Reba McEntire and Dolly Parton. Be sure to follow Cody Alan on Instagram @CodyAlan for an exclusive look at what is happening backstage!
Stay tuned in 2020 as Halsey and Kelsea will team up for a CMT Crossroads event that you can't miss.
Photo Credit: Getty Images.