Russell Dickerson and Cody Alan Visit Families At Seacrest Studios [PICS]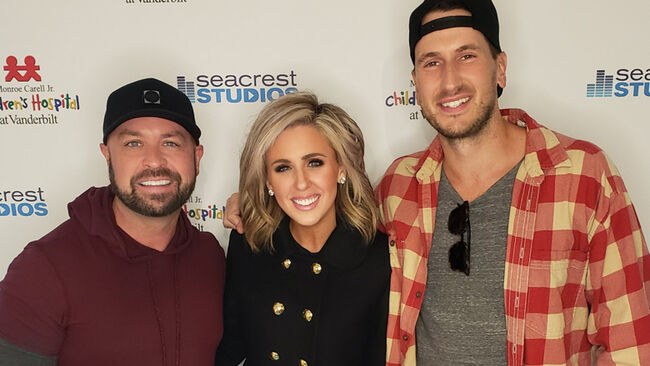 Russell Dickerson and Cody Alan brought big smiles to patients and families at Seacrest Studios at Monroe Carell Jr. Children's Hospital at Vanderbilt.
Teaming up, the radio and TV host and country star planned to unveil their favorite childhood memories, celebrate Russell's newest chart-topper "Every Little Thing," and chat about upcoming holiday plans. However, it was the audience's questions that really set the bar for topics and offered the biggest smiles. Russell kept the energetic warmth of the room going by capping the special day with an intimate performance before standing in for photos and autographs.
Hear Russell and Cody on the radio November 7th. Get show details and find your station at www.CMTCODY.com.
In the meantime, see the best smiles in country music by browsing this photo gallery.
Follow along for updates on Twitter and Instagram from Cody Alan at @CodyAlan. Keep up to date with Seacrest Studios events and happenings by following along at @RyanFoundation, and @VUMCChildren or by using the hashtag #SeacrestStudios.
Photo Credit: Ryan Foundation.