Old Dominion's Frontman Matt Ramsey Is Scared Of The Dark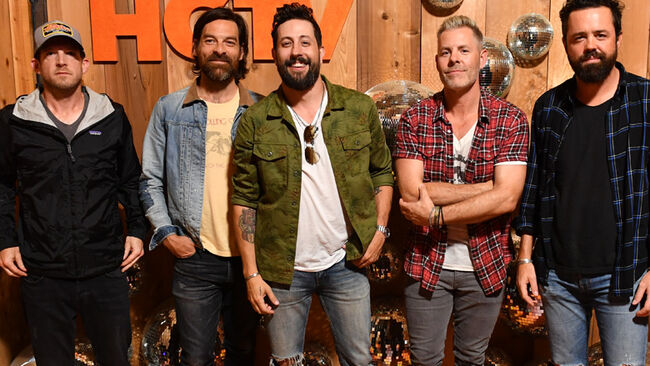 Old Dominion's frontman Matt Ramsey admits he doesn't need a Halloween ghost story or haunted house to scare him; he can handle it all on his own.
In a recent interview with Cody Alan, Matt admits that his Halloween decorating skills are pretty stellar, so much so that even he is a little fearful at night. "My kids really love Halloween, and we have some woods in the back," shares the "One Man Band" singer. "I decorate and make it like a haunted woods in the back for them, and at night I have to go and turn the light outs…. And I HATE IT."
Matt isn't alone in his dislike of horror films, and Halloween gore, Cody Alan, agrees. Watch the band laugh off their fears together in the video below.
Be sure to stream Old Dominion's newest album, 'Old Dominion', which was released on Oct. 25th. The CMA Vocal Group of the Year and two-time ACM Group of the Year shared that they hope this album connects with every individual on different levels. "I just want people to feel whatever they can from it," says Matt. "We have learned throughout our career that we can work really hard on something and put it out, but once you put it out, it's not yours anymore. I look forward to hearing what people take from it."
RELATED: Old Dominion Talks New Album, Upcoming Tour And CMA Awards Nomination
Photo Credit: Getty Images.