Walker County Welcomes Fans To 'The Hamptons' In Music Video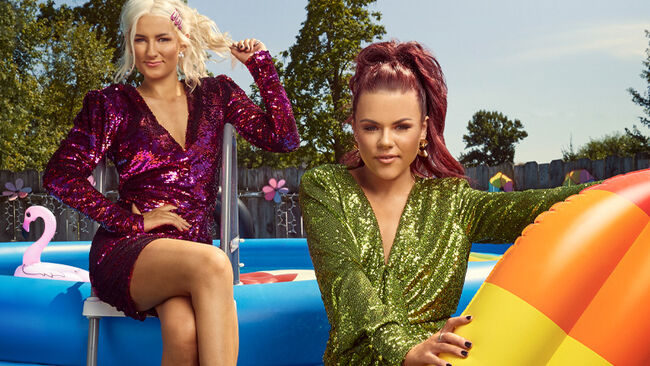 Walker County is easily country music's most vibrant sister duo with soaring vocals and bubbly personalities. Now, these two are welcoming listeners to "The Hamptons" in their new music video. 
Premiered by CMT, "The Hamptons" offers a sneak peek into the lives of these small-town girls and features lyrics that are emotive of growing up in Indiana.
"This song is so special to us," the sisters said. "'The Hamptons' is all about being proud of where you come from and the lifestyle that made you who you are today. Thanks to Sarah Turner, Riley Thomas and Autumn McEntire for capturing that idea in a song. We grew up in a town of 390 people, and we were able to go back home and film the music video there – so we were able to include all of our family and friends who have been a part of our journey from the very beginning!" 
Ivy Walker (lead vocals) and Sophie Walker (vocals, percussion) have been performing almost as long as they can remember. Sophie's hard-driving rhythms and Ivy's strutting, soulful vocals create a unique blend of country music that was inspired by the sounds of middle America they grew up on. They recently performed alongside the legendary Peter Asher, joining him for a performance of Linda Rondstat's Asher-produced smash "Blue Bayou." This fall, they will hit the road for CMT On Tour with Jimmy Allen and headliner Michael Ray. As ABC News Radio asked and answered, "Who's country's next big thing? That's always the question, but there's one band that may have a leg up… Walker County."
See for yourself by watching the video below.
Photo Credit: Warner Music Nashville / Walker County.