19 Sparkling Shots Of Trisha Yearwood [See These Dazzling Photos]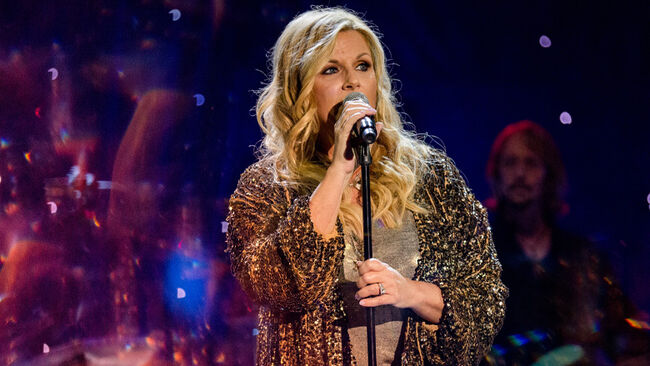 On September 5, Trisha Yearwood raised a toast to her newest album, 'Every Girl' by hosting an iHeartCountry Album Release Party in Los Angeles.
In a recent interview with Cody Alan, Trisha shared, "I'm just happy. I didn't know if it was gonna happen."
Trisha's balanced and sincere joy is easily noted within each track, so what makes this album so special to her? Hint, it's not what you might think.
"There is pressure when you are an artist and especially if you have had success. There's the pressure of the next record being good or radio deciding if they are going to play it and all the things that go into it. After 28 years of doing this and having some time off from making a record and not really knowing what the landscape was going to be, I just took the pressure off of myself. I didn't feel it. So, I got to go in and go "I'm getting to sing," which is what I have wanted to do my whole life. It was almost like going back to the beginning when you made your first album, and you had no idea what was going to happen. It was just fun!"
RELATED: What Is On The Horizon For Trisha Yearwood?
Photo Credit: iHeart / Wes And Alex.