Trisha Yearwood Is Bleeping Excited For Kelly Clarkson's TV Show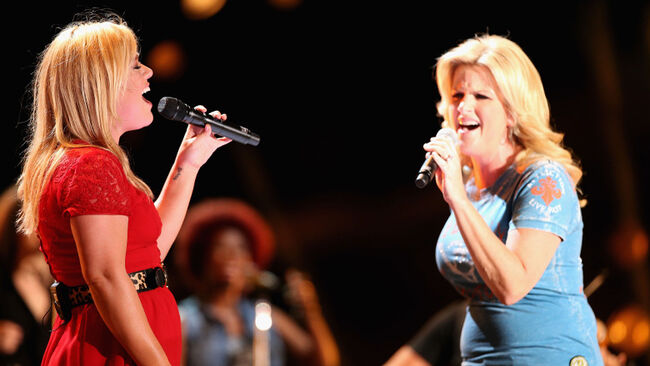 Kelly Clarkson is headed to television with her own talk show, 'The Kelly Clarkson Show' which premieres September 9th. Fans are expecting Kelly's daytime program to include outbursts of laughter, unfiltered comments, and a surge of day time television BLEEPS.
During an interview with Cody Alan, Trisha Yearwood says she is here for it and is enthusiastically singing KC's praises in support for the "Broken & Beautiful" singer's show. Trisha being a TV veteran and fellow superstar, exulted the many talents of KC, including her gift of going "unfiltered."
"She is not real. She is a unicorn. Her voice is like, well, she can sing anything!" says Trisha. Previously performing together, Trisha and Kelly's voices complement each other in a way that made it nearly impossible for Trisha not to ask KC to join her on her new album, performing a song called, "Tell Me Something I Don't Know."
"We love each other's company," says Trisha. "I love the sound of our voices together."
"I love that she cusses. She is just totally herself!" shares Cody. "What advice would you give her doing TV? A talk show is a whole different thing."
"I think she will be fine because she IS herself," says Trisha with a nod of approval. "I think that's the biggest thing. When we take on something new, we think we have to be on our best behavior, or I need to reign it in. I think that what people will love about Kelly is that she is Kelly."
"I've been bleeped on my cooking show!" laughs Trisha.
RELATED: Kelly Clarkson Gives Enthusiastic First Look At Her New Talk Show Set.
Watch the video below to catch Cody and Trisha's Kelly Clarkson conversation and listen in as Trisha Yearwood joins Cody Alan on the radio Friday, September 6th. Find your station at www.cmtcody.com
Photo Credit: Getty Images.