Cody Alan's Top 5 Faves From Tailgate Fest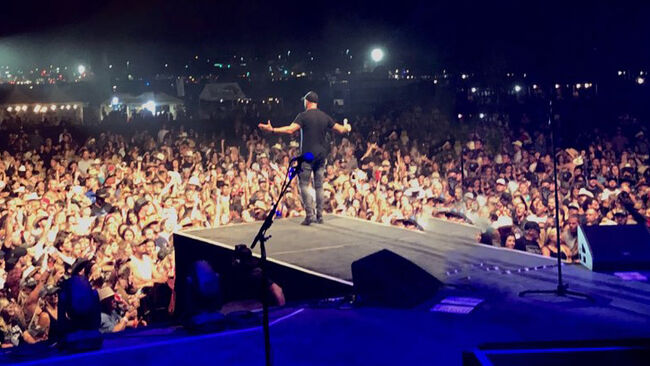 From the parties in the parking lot to the rowdy crowds skirting the stage, Cody Alan saw IT ALL at 'Tailgate Fest.' Here are the top 5 moments that had Cody "California Dreamin,'" plus be sure to watch the bonus video to see it all first hand.
1.Brett Eldredge's infectious smile. Even at my dad jokes, he laughs.
2.Tailgate Fest pool scene was set to the left of the stage and featured plenty of eye candy all day and night! Brantley Gilbert dropped by in a sleeveless shirt and the crowd went wild! Like MTV Spring Break for adults!
3.The ladies of Tailgate Fest, Raelynn and Lindsay Ell, both bringing the sunshine to our radio mics and TV cameras.
4.My black bandana. Never been one to wear bandanas as a fashion statement, but in the Southern California dust one became a sexy necessity.
5.I sang "I Love This Life" on stage with Locash! What?!? Wrote a 3rd verse which the crowd loved. Video coming soon!
Tune into CMT's Hot 20 Countdown on Saturday and Sunday 8a/9c and catch all of the action from Cody and the crew at 'Tailgate Fest.'
Photo Credit: CMT Radio.