Hunter Hayes Produces America's Got Talent Contestant's 1st Song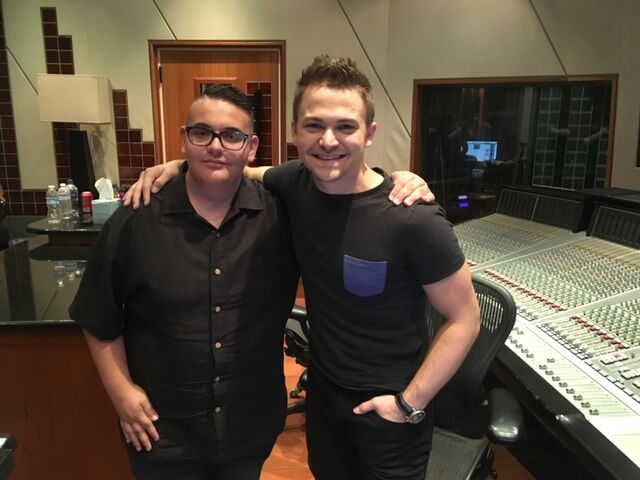 Hunter Hayes had a goal to produce music for other artists, and at the end of 2018, the "Dear God" singer turned to the universe. The universe responded with a 'miracle' introduction to America's Got Talent contestant, Christian Guardino.
"Last year, I spoke certain things into my world like, "I really want to do more of "THIS," Hunter shared with Cody Alan. "This was one of those things that just worked out in a beautiful way."
"I met Christian at a Children's Miracle Network conference, where he sang a song, and I heard his story. He was such an inspiring young human, and I was just blown away by his voice. It's an undeniable voice." That was the only nudge that Hunter needed before approaching Christian about working together. Hunter invited Christian to join him in the studio and which led them to produce Christian's first song, "Waiting."
"I thought we were going to write a song together. He came in with a finished song, and I was like, "dude, I'm not touching that. Let's make it!" The duo went to work, and the outcome was a dream come true for both artists.
"I've gotten to do a couple of co-producing things this year. I've been really enjoying it because there is something beautiful about helping someone else finish their vision and see through what they want for their music."
Cue the emotions and watch the video below to see Christian's excitement when hearing his song come to life with Hunter's help!
Photo Credit: Getty Images.