Carly Pearce Caught Sleeping Behind The Wheel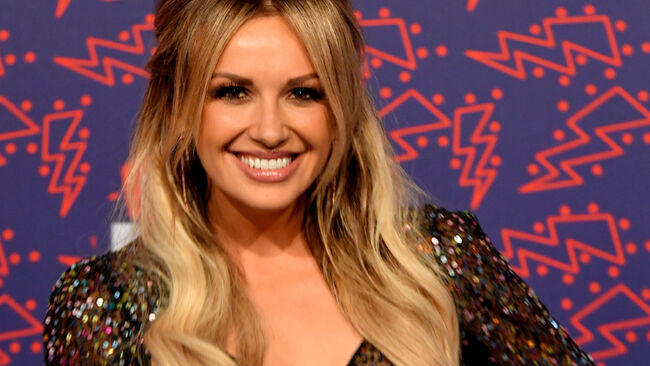 Michael Ray once told Cody Alan that Carly Pearce "could qualify as a NASCAR driver," but from what we are witnessing in her "Closer To You" music video, she is going A-OK behind the wheel.
RELATED: Carly Peace Could Qualify As A NASCAR Driver.
Cody recently caught up Carly to discuss her "summer ear-worm" hit and the steamy video.
"I can't get it out of my head," shared Cody as he hummed the catchy melody of "Closer To You" with a smile. "I also love the video as well. There is a little bit of distracted driving going on. Let's be honest. Fill me in on the video?"
"It was so fun. I had never done an overnight shoot!" Carly shared, "What a lot of people don't know is that the car scene, I actually fell asleep during one of the takes, and they had to wake me up cause I was just riding along on a trolly. So that's pretty funny. But it was so fun to get to do it with Michael and just to really take on exactly how I feel in my life which is totally in love."
Watch the video below to see what else Carly shared during their interview and follow Carly and Michael on Instagram.
HINT: Another favorite pastime for this young twosome is breaking it down to boy bands and 90's pop cover songs while trekking to the grocery store. They often share these musical moments on their IG stories and with only 24 hours to catch it, the pressure is on.
Catch Cody Alan on the Hot 20 Countdown every Saturday and Sunday at 9 AM / 8 CT broadcasting from CMT and follow Cody on Instagram.
Photo Credit: Getty Images.