Florida Georgia Line Credits Their Wives For Their Evolution (See Photos)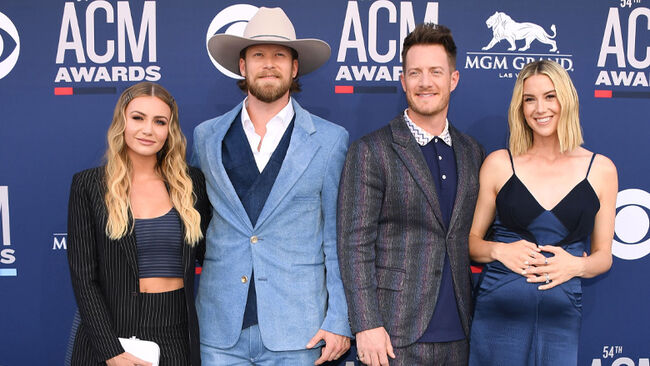 Florida Georgia Line's Tyler Hubbard and Brian Kelley won't take all the credit for their success in country music.
The duo recently told Cody Alan that their wives, Haylee Hubbard (m. 2015) and Brittney Kelley (m 2013) make them better and have definitely improved who they started out being. They also claim that the proof is in the photos!
"When you meet your match, when you meet your partner, I think that there is just an element of becoming yourself even more, and you're ok in your own skin, and you are encouraged to do that," shared Brian. "From music to biz to personal to spiritual, we have a connection that always elevates that. She inspires me, she makes me want to get my sh*t in line every day.
Piggybacking off of BK, Tyler jumped in with a very similar response. "It's cool to have someone who inspires you and gives you the hunger to grow and think, "How can I better myself on a daily basis?" From the physical aspect to the spiritual aspect, we look back at old photos all the time, and I think, "Man what was I even doing?" It's fun to continue to evolve and push yourself and having your wife or your partner to help push that along is really special."
According to Tyler, the years between 2012 – 2015 were rough when it comes to the band's imagery. To prove a point, we collected a gallery for you to see the transition in looks. Happy Browsing.
RELATED: FGL Gain Serious Royalty Cred.
Photo Credit: Getty Images.