Reba McEntire's Favorite ACM Moments Aren't What You'd Expect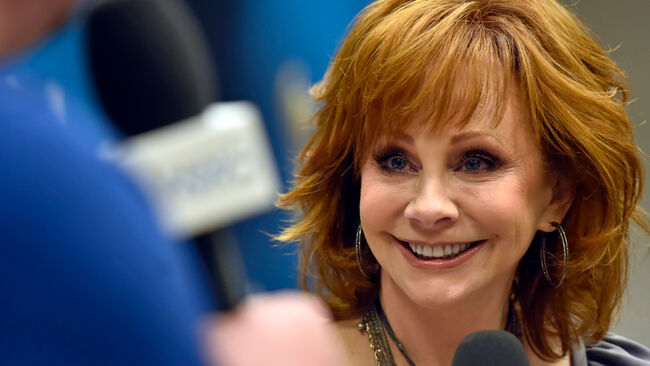 Reba McEntire's new album, 'Stronger Than The Truth' is here! However, that's not all she has been up too!
Reba has been busy in Las Vegas preparing for the upcoming ACM Award show happening on Sunday, April 7th. Energy and spirits are high for the "Fancy" singer as she shared with Cody Alan that her script is written, her wardrobe is chosen, and her stage is set.
Reba is ready to take the pony to the show!
Reba is a bonafide pro at hosting the ACM Awards. This year will mark the 16th time that Reba has hosted or co-hosted the event. So, what particular takeaways keep Reba coming back?
"I like it that they bring the Hollywood actors in to mingle with the country music artists," shared Reba. "And, I get to meet the new country acts that are in country music today that I haven't toured with. So, if you don't tour with them and you don't see them at the award shows, you don't get to meet the newcomers! So that's what I like to do."
Related: Listen & Stream Cody And Reba's Full Interview.
Reba visited the ACM Radio Remotes yesterday. Watch her exit the event by giving a hug and sharing some smiles with "The Alan/Allen Brothers." Actually known as country rising star, Jimmie Allen and celebrated TV and radio host Cody Alan.
Watch country superstars and newcomers take the stage LIVE from the MGM Grand Garden Arena in Las Vegas on Sunday, April 7, 2019, at 8:00 PM ET / delayed PT on the CBS Television Network.
Photo Credit: Getty Images.