Hear Thomas Rhett's 'Marry Me' Flipped From Bride's Perspective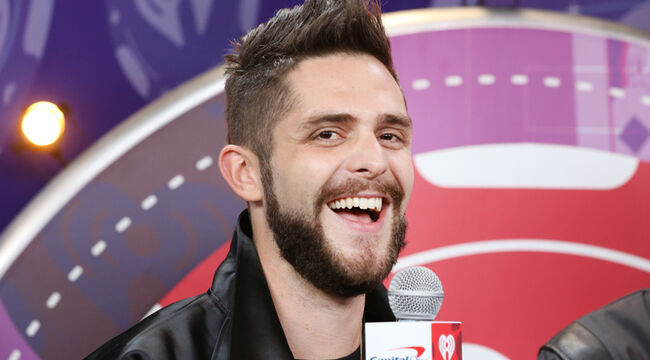 There are two sides to every story, and Elle Mears is telling hers. The rising country singer released a spin on Thomas Rhett's "Marry Me," providing a female perspective to the track. Elle first posted an acoustic version of the new take on TR's 2017 ballad about a former love who marries someone else in May of 2018, and the video went viral.
Fans are now eating up the Washington native's new studio version of the song. "Marry Me," which Thomas Rhett co-wrote with Jesse Frasure, Ashley Gorely and Shane McAnally, became the superstar's 10th No. 1 single and, TR says, was not penned about wife Lauren. "We wrote it from a place that could have been my life," he told reporters at a media event in early 2018. "Everybody has turning points in their life where you have these moments where you can either go left or go right, and if you go left then you never know what would have been in that right direction."
Hear Elle's new version of "Marry Me" below, and catch Thomas Rhett on his Very Hot Summer Tour kicking off May 17 in Spokane, Washington.