10 Unforgettable Grammy Moments Every Country Fan Remembers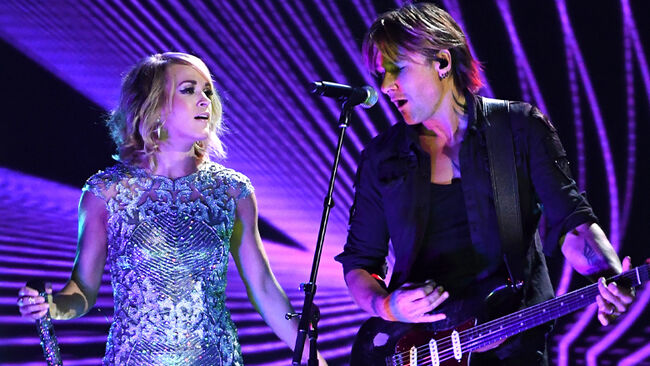 Since 1959, The Grammy Awards has been known as "Music's Biggest Night." The evening features best-in-class musicianship, global superstars and the music industry's most elite songwriters.
From Lady Antebellum's trophy sweep during the 2011 awards to the Dixie Chicks' surprising trophy takeover in 2007, here are our Top 11 country moments from Grammy Awards history.
10. Vince Gill wins Best Male Country Vocal Performance for 'If You Ever Have Forever in Mind,' and Best Country Instrumental Performance. (1999)
9. Lady Antebellum receives an armload of Grammys during 54th Annual Grammy Awards. (2011)
8. Carrie Underwood wins Best New Artist 49th Annual Grammy Awards. (2007)
7. Taylor Swift & Miley Cyrus performs "Fifteen" 51st Annual Grammy Awards. (2009)
6. Dolly Parton receives Most Grammy Nominations of Any Country Artist.
5. Alison Krauss is awarded Most Grammys of Any Female Artist.
4. Willie Nelson takes home Grammy Legend Award 32nd Annual Grammy Awards. (1990)
3. The Highwaymen Regroup for Grammy Awards Performance 56th Annual Grammy Awards. (2014)
2. LeAnn Rimes wins Best New Artist 39th Annual Grammy Awards at 14 years old. (1997)
1. Dixie Chicks Sweep the Grammys 49th Annual Grammy Awards. (2007)
The 61st Annual Grammy Awards ceremony will be held on February 10, 2019, at the Staples Center in Los Angeles and will be broadcasting on CBS at 8 p.m. ET/5 p.m. PT.
Cody Alan will be covering the evening's highlighted moments, buzzworthy trends, and award-winning moments. Bookmark www.cmtcody.com and follow along on socials for up to the minute happenings. Twitter/Instagram: @CodyAlan
Photo Credit: Getty Images.