Kelsea Ballerini Scores With Chainsmokers, Kelly Clarkson + TV Appearances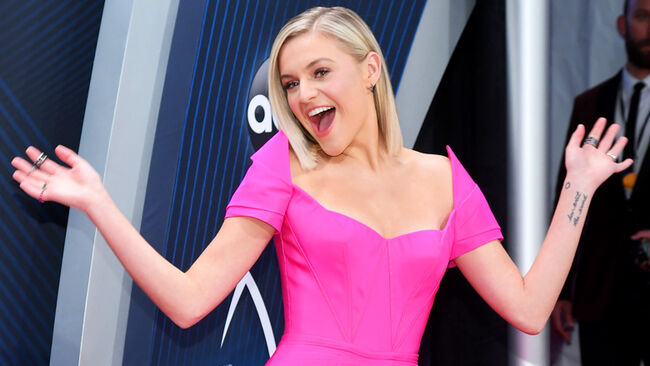 Kelsea Ballerini fans prepare yourselves.
In Case You Missed It: Kelsea Ballerini teamed up with The Chainsmokers for a high-powered performance on Monday Night Football 11/19, rocking the LA Memorial Coliseum with a halftime performance of their new collaboration "This Feeling."
In a recent interview with Cody Alan, Kelsea expressed her excitement for the future and not having to keep secrets any longer. "It's interesting because I have been working on all this stuff, but I haven't been able to talk about anything."
Spilling the beans, Kelsea is now set to return to NBC's The Voice next Tuesday (11/27) where she will be performing her chart-rising new single "Miss Me More." Ballerini first guest-starred on Season 15 as the show's first ever "fifth coach" and helped guide contestants on the show's Comeback Stage.
But, wait, there's more! Looking ahead, Kelsea will be strutting her stuff on the catwalk as a featured guest on the Victoria Secret Fashion Show Holiday Special. Don't miss this spicy special, which airs December 2 at 10 p.m. ET on ABC, streaming, and on demand.
Related: Kelsea Ballerini Dazzles in Cosmopolitan Spread.
For more information on Kelsea Ballerini, including THE MISS ME MORE TOUR and Kelly Clarkson's MEANING OF LIFE TOUR, visit KelseaBallerini.com.
Photo Credit: Getty Images.