Lauren Akins Makes Thomas Rhett Giddy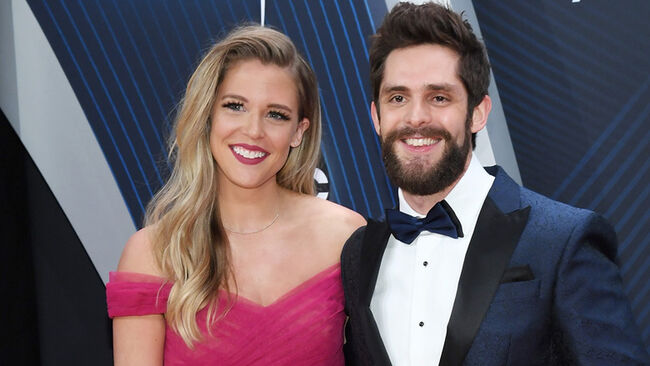 With 6 years of marriage under their belts, Lauren Akins continues to make Thomas Rhett giddy.
Lauren had Thomas laughing during his performance at the 2018 CMA awards when he stopped by her seat for a hug while he was mid-song. The interaction was one that Lauren had feared, but Thomas couldn't resist.
Backstage after the performance, CMT Radio asked about the cute and shocking interaction. Thomas shared that Lauren had preemptively requested for his performance not to include her.
Thomas chuckled again as he recalled her adamantly stating, "Please don't do anything next to me, because I will not be able to handle it.' The trouble with love is that it often comes with a level of trust, comfortability, and comedic relief.
For Thomas, it was love at first sight, and he set his sights on Lauren in middle school.
Talking to Cody Alan about the new single "Sixteen," Cody Alan asked, "You knew you wanted to marry Lauren about 16, right?" The "Marry Me" singer gushed "I've literally had an eye for her since 5th or 6th grade, so the fact that we really did get married is a true miracle. Honestly."
Thomas and Lauren have been open about their marriage and their family. So, what is a moment where Lauren shocked Thomas?
Thomas shared with Cody, "the most selfless thing lately, for our anniversary we spent the weekend together, but for my anniversary gift, she sent me and like four of my best buddies out to Oregon to play golf for three days. That was pretty incredible."
Golf trips make the heart grow fonder.
RELATED: Thomas Rhett's Daughter May Be a Genius
Photo Credit: Getty Images.