Garth Brooks & Trisha Yearwood Prepare To 'Ugly Cry' During CMA Awards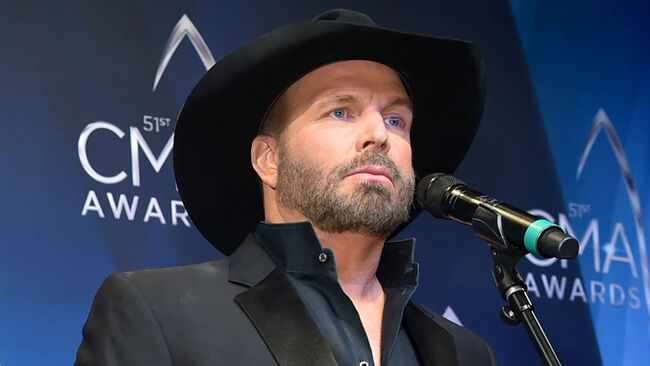 The reigning CMA 'Entertainer of the Year,' Garth Brooks may be shedding some tears tonight on the CMA Awards stage, and he might not be alone.
Backstage during the CMA Awards rehearsals, Garth shared with Cody Alan that his song choice for tonight's performance is a very personal one.
"I'm amazed that these guys wrote the song and had no idea about our relationship. Every verse is something that me and her have either talked about or fought about or continue to fight about or talk about. It's a beautiful piece."
Garth is keeping the official title of the song a secret for now, but he did say that we can probably expect dual waterworks.
Trisha Yearwood is a self-proclaimed "ugly crier" and plans to sit center-stage for the performance. According to Garth, this is the first time that Trisha will hear the song and tonight's performance could get very emotional for both of them.
"Its gonna be a good night," shared Garth.
Watch the video below to see what else Garth revealed.
RELATED: Laugh Until You Cry With This Garth Fail.
Remember: the 2018 CMA Awards are happening tonight and broadcasting live on ABC. Follow Cody Alan throughout the evening for updates, backstage news, and conversation.
Instagram/Twitter: @CodyAlan
Twitter and Facebook.com @CMTRadio
Twitter and Facebook.com @Aftermidnite
Photo Credit: Getty Images.