Why Jason Aldean & His Wife Decided To Name Their Daughter Navy Rome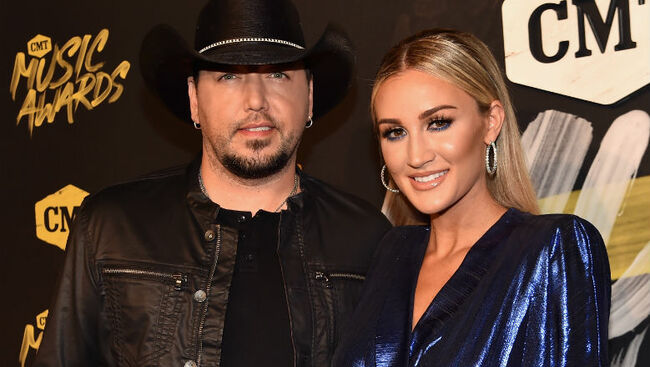 Just last week, Jason Aldean and his wife Brittany Kerr announced that they're planning on naming their expected baby daughter Navy Rome. Now, we have a little bit of an explanation for the unusual choice of a name.
In her new interview with PEOPLE, Brittany admitted that their road to Navy Rome wasn't too out of the ordinary. "We created a list and both were throwing names in there throughout the past few months and Navy happened to be the one we liked the most," the former American Idol contestant admitted. "I chose Rome because I really wanted to name our son Roman but Jason wasn't a fan. So this was my way of sliding that in there!"
Navy Rome marks their second baby and first daughter, so it goes without surprise that the country star and his wife celebrated their upcoming addition to the family with a tropical-themed co-ed party alongside Aldean's daughters Kendyl and Keely, as well as additional family and friends. "Jason and I both love the beach, so we loved the palm leaves and bright colors," she explained in the interview. "It was beautiful." When it came down to the food at the event, Brittany said that they turned to comfort cuisine, provided by Dannie Holmes Catering, with a mashed potato bar, a macaroni-and-cheese bar, and even a donut bar.
Scroll on below to see some photos from the Aldeans' big celebration in honor of Navy Rome!