MIRANDA LAMBERT AND PISTOL ANNIES HAVE HOW MANY PETS?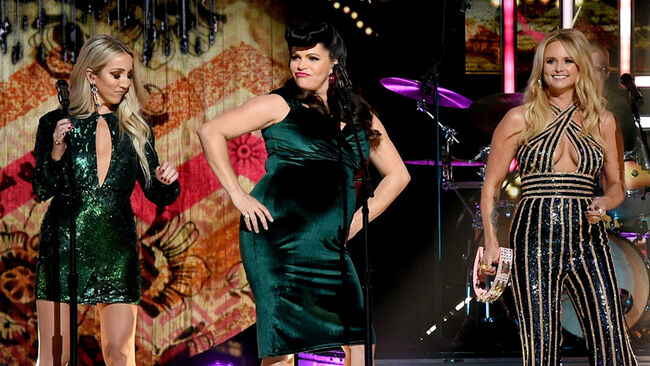 Great lyrics can double as riddles and rhymes. With that in mind, what has 22 animals, two husbands, two ex-husbands, two babies, and one on the way? If you answered the Pistol Annies, then you know your songwriters!
Miranda Lambert, Ashley Monroe, and Angaleena Presley recently joined Cody Alan to talk about their third and most controversial album, 'Interstate Gospel.' This record speaks to the masses with a track for everyone.
Where else can you find a record that talks about political views and legalizing marijuana, addresses feminism by taking your identity (and last name) back, and sprinkles in old-time religion among harmony-laden track mixes?
We won't get that heavy here. Today, we are focused on Cody Alan becoming an 'Andy' and Miranda's pet adoption practice among her friends. No spoilers here, you'll have to watch the video.
An official tour has not been announced. However, you can catch this trio November 7th at the Novo in Los Angeles, CA.
RELATED: The Pistol Annies' Unintentional Fashion Show.
Photo Credit: Getty Images.