30 Days 30 Dishes: Clifford's Cookies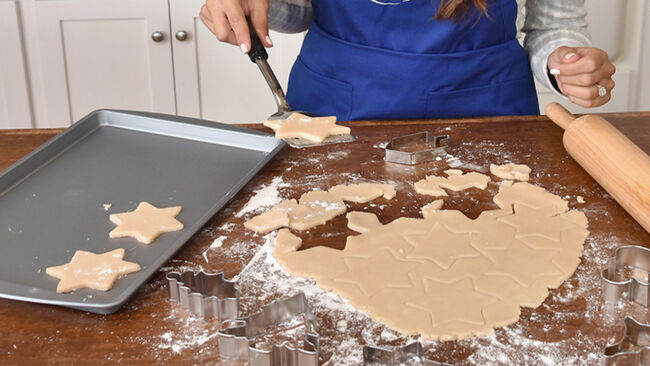 November 1st strikes a new chord for most country fans. We begin dreaming of pumpkin pies, strudels, stews, and brews that will be shared with family, friends, and co-workers. Celebrating this month of gratefulness can also be a daunting task. Cody Alan is here to help.
Welcome to the "30 Days of 30 Dishes: A Month of Tasty Recipes" series found throughout the month of November on www.cmtcody.com.
We love to celebrate our pets, and November 1st happens to be 'National Cook For Your Pets Day.' Taking a cue from the CMT kitchen, try this easy recipe and give a little extra love to your pooch today.
Clifford's Cookies
INGREDIENTS:
1 ¼ Cups White Whole Wheat Flour
¼ cup Quick Cook Rolled Oats
¼ cup Flax Meal
½ cup Pumpkin Puree
¼ cup Coconut Oil
1 Egg
2 Tablespoons All-Natural Peanut Butter
DIRECTIONS:
1. Preheat oven to 350-degrees F.
2. In a mixer combine pumpkin, oil, eggs and peanut butter. Mix until well combined. In a separate bowl, combine dry ingredients. Mix dry ingredients into wet ingredients and mix until well combined.
3. On a lightly floured surface, roll out dough to about 1/2" thick. Using cookie cutters, cut dough into shapes. Place shapes on a baking sheet that has been lined with parchment paper.
4. Bake for 10 minutes, remove from oven, turn treats over and return to oven to bake for another 10 minutes. Turn the oven off and leave treats in the oven for another 20 minutes. Remove from oven and allow to cool completely prior to serving to your dogs.
Photo Credit: Getty Images.