CMT 'Artists of The Year' Dazzle The Red Carpet And Make History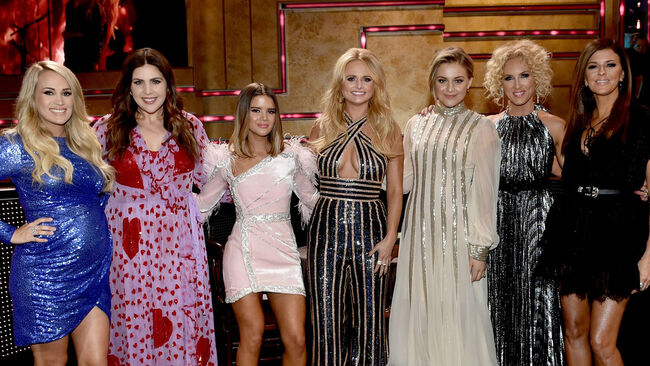 Carrie Underwood, Miranda Lambert, Kelsea Ballerini, Maren Morris, Kimberly Schlapman, Karen Fairchild, and Hillary Scott made history during the CMT 'Artists of the Year' gala and we have the photos to prove that this wasn't your typical "award show" event.
CMT struck a chord with the first all-female 'Artists of the Year' lineup. Country music's leading ladies struck a powerful pose setting the stage for the industry's changing landscape.
Before the evening event began, the stylish glamour, award-winning smiles, and vivacious energy found on the red carpet outside of Nashville's Schermerhorn Symphony Center was riveting.
Expectant press partners were dazzled, but it was the supportive hugs and authentic smiles shared between the artists that sent a new wave of emotion pulsating through the crowd.
Here are some of our favorite #CMTAOTY PHOTOS. Let us know your favorite looks by joining Cody on socials. Twitter/Instagram: @CodyAlan Twitter/Facebook: @CMTRadio Twitter/Facebook: @AfterMidnite
Photo Credit: Getty Images.