[Watch] Thomas Rhett: Balancing Babies and Buses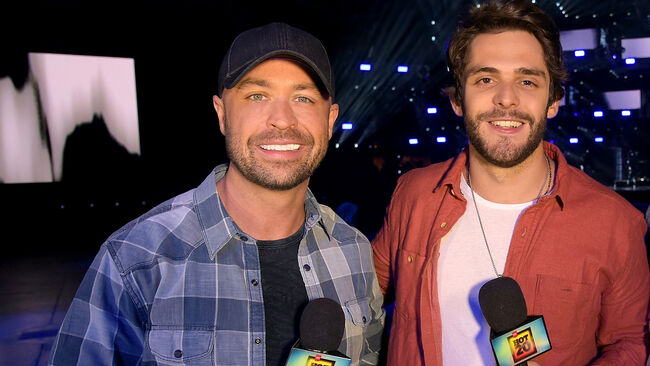 How does Thomas Rhett balance life as a parent while keeping the wheels moving as a touring country act?
Cody Alan caught up with TR on his 'Life Changes Tour 2018' to get an update on the family.
According to the smile on Rhett's face, it seems like he has a solid formula, which includes finding humor within the moment and adapting to surroundings. It also helps that both Ada James and Willa Gray enjoy road life.
"They just kind of adapt to what we do, you know? I mean, there's a lot of people that are like, 'You need to stay home. You need to do this.' And we were just like, man, we're just going to let them grow up the way we live today. It's been pretty awesome to see how cultured they are at 3 and 1. The bus doesn't faze them at all. Airplanes don't faze them. It's really cool to see how they have grown up with us."
Rhett and his wife, Lauren recently vacationed in Italy. It was the first trip that the two had taken alone since becoming parents. Turns out that even, vacation life changes with kids.
"That was the first trip me and Lauren have taken since we've had kids, just us two. After vacation, you come home [more tired] than you were before you left."
Photo Credit: Getty Images.