Exclusive: Tim McGraw's Secret to Keeping His 'Soul2Soul' Mate Happy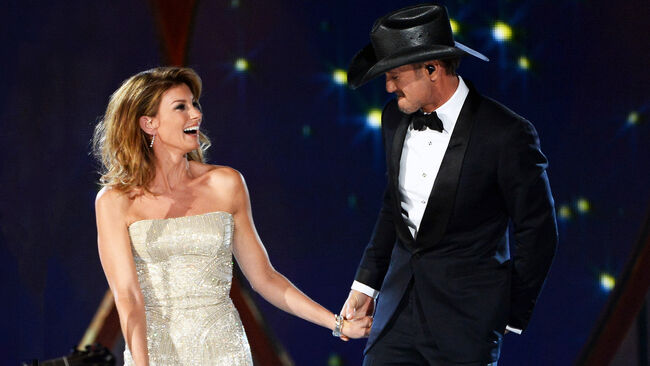 During an interview with Cody Alan, Tim McGraw brags on his wife Faith Hill. After 22 years of marriage, the country superstars are still head over heels for each other.
The notable pair has been dubbed, "Country Music's Power Couple". What's their secret to long-lasting romance and marital bliss? The two have a never-ending admiration for one another and are focused on showing grace toward each other's flaws.
"She tolerates me. She is just the balance to everything that I do," smirks the Neon Church singer. "Just to watch her in the way that she handles people and the way that she does her job. She goes about doing everything in such a 5-star way."
Tim and Faith have spent the last two years touring together on their 'Soul2Soul' Tour and posting on Instagram for their anniversary, it's clear that these soulmates are still very much in love.
BONUS: Tim's foolproof tip for gracefully rejecting an argument, "Say, 'yes ma'am' a lot."
DOUBLE BONUS: 9 Tim & Faith Photos That Say, "It's your love, It just does something to me."
Want to share your "Love Story"? Connect with Cody via socials: Facebook + Twitter + Instagram.
Photo Credit: Getty Images.