5 Mind-blowing Celebrity Facts Cody Alan Discovered This Week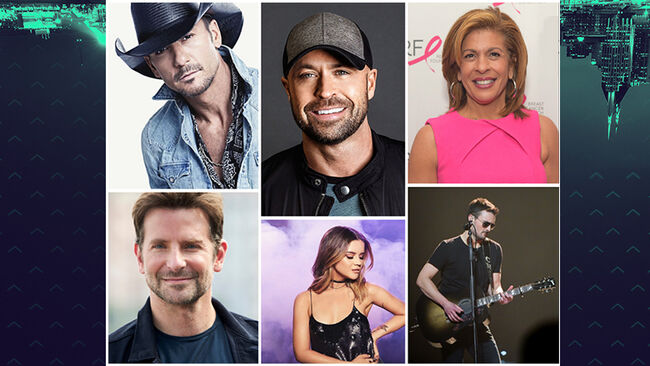 Here in Nashville, the temperature is hovering right around "perfection" — cool enough for a light sweater and warm enough to still rock the Cody Crocks. This vibe is giving Cody Alan all the feels as we wrap up the first week of October with an "UNBE-LEAF-ABLE" guest list.
As we look back at the incredible lineup that graced the show, it seems that we several really great takeaways.
5 Discoveries:
1. Maren Morris may crossover for the occasional collaboration with Zedd, but she is country to the core and believes that "Good music is good music."
2. Eric Church cleared the air on a circling rumor. Britney Spears is definitely on his iPod. Also, Eric still carries an iPod.
3. Hoda Kotb enjoys all aspects of journalism. She got her footing while reporting on hard news, but her love language is blending serious topics and then jumping into a celebrity cooking segment.
4. Bradley Cooper was shocked when he saw Lady Gaga's performance during a cancer benefit. Gobsmacked, he asked to meet with her but had no idea what she actually looked like until he arrived at her house.
5. Tim McGraw admitted that he is terrified of Faith Hill, grossed out by zit poppers, and thinks the term "unprecedented" is overused. Who uses that word?
Catch Cody ONAIR nightly on CMT Radio Live and Aftermidnite. Watch Cody and Luke Bryan this weekend on CMT's Hot 20 Countdown 9e/8c on Saturday and Sunday morning. Cody is also OnDemand at www.cmtcody.com. Connect with Cody on Instagram + Twitter @CodyAlan.
Photo Credit: Getty Images.