Exclusive: Cody Alan Views 'A Star Is Born' + Interviews Bradley Cooper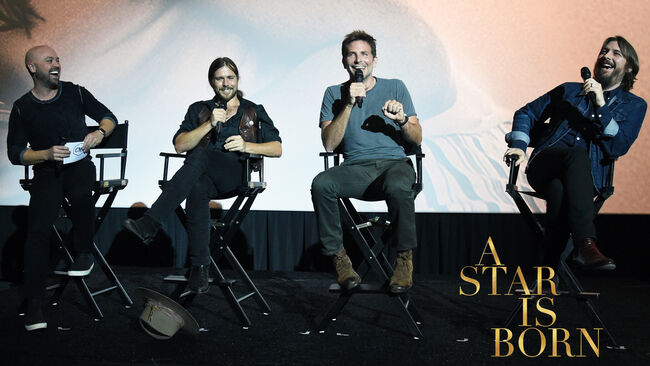 According to critics, 'A Star Is Born' is the must-see film of the fall. According to Cody Alan, "This film is incredible. I am so moved by this story."
The highly-anticipated film hits theaters on October 5 and movie buffs have been counting down by scouring the internet for information, leaks, and re-watching the trailer (which by the way has over 10 million views).
Palms are sweating because the soundtrack drops the same day as the film releases. Knowing that new music is coming from Mark Ronson, Jason Isbell, Julia Michaels, and Lori McKenna, who can blame the anxious side effects?
Cody Alan recently had an opportunity for a one-on-one with Bradley Cooper after previewing his film in Nashville. Based on the conversation, we learned 6 really fun facts!
Bradley Cooper and Lady Gaga's first meeting was exactly like their introduction scene in "A Star Is Born." Actually, the real-life interaction and hearing Gaga cover 'La Vie en Rose,' is what sparked the idea to create this film.
Bradley Cooper had no idea what Lady Gaga looked like before meeting her at her house the next day.
The first song that Bradley and Gaga sang together was "Born This Way."
Bradley Cooper is a self-proclaimed shower crooner who sometimes sings in the car. In preparation for this role of Jackson Maine, he took vocal lessons. His biggest takeaway was learning to breathe properly.
'A Star Is Born' is Cooper's directorial debut, but he did it fearlessly crediting the hard work of people around him and being passionate about telling this story and being personally connected to it.
Bradley Cooper is a big fan of Nashville. That's right. He credits Nashville as being home base for some of the most incredible musical talents found in the country.
Photo Credit: Getty Images.