Mason Ramsey And Cody Alan Broadcast from Nashville's Seacrest Studios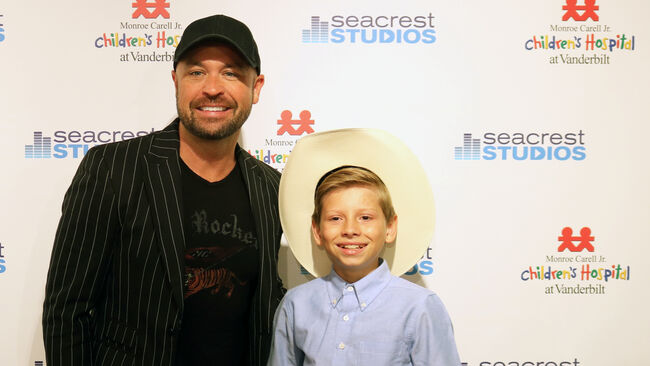 11-year-old, Mason Ramsey joined Cody Alan this week for an exclusive radio broadcast from Ryan Seacrest's Seacrest Studios at Vanderbilt Children's Hospital.
The Illinois native, gained viral recognition when his yodeling skills were captured by a shopper inside of a Harrisburg, Illinois Walmart Super Center. The video showcased the small statured, Ramsey belting out a cover of "Lovesick Blues," originally made famous by Hank Williams Sr. Nearby shoppers were stunned by Ramsey's crystal-clear yodel and the video went viral online nearly breaking the internet. Although Ramsey is young, his knowledge of classic country music is vast.
"I sing a lot Hank Williams Sr. Songs. Probably all I sing." Says Ramsey. "I would always go down to the garage and grandpa would always play [Hank Williams Sr.] music and I would always listen to it."
"What's in Grandpa's garage?" asked Alan. Ramsey's response was unexpected. "Mannequins."
Tune into CMT Radio Live tonight for the full interview.
You can catch Mason Ramsey on the 'Laps Around The Sun Tour' with Chris Lane this fall. The tour kicks off on October 12th in Gulf Breeze, Fl. Tickets are on sale now.